Presto-Changeo was founded in New York City back in 2009, as a small boutique ecommerce agency that develops unique and high-performance modules & apps that boost productivity, add features and improve ecommerce shops around the world. Along with our full-service design and development agency EIP Concepts CA, Inc., we are seasoned experts in all things ecommerce. Currently headquartered in California and delivering solutions worldwide.
What we do
We started our way with the PrestaShop platform, developing modules, creating custom websites, and supporting the PrestaShop community in the forums where Tomer (tomerg3), our founder and lead developer, is a moderator. He also provided technical review for "PrestaShop 1.3 Beginner's Guide" by Packt Publishing.
After nearly 12 years developing for the PrestaShop platform, we have decided to transition away from open source into SaaS (Software as a Service) with the Wix platform, which allows us to simplify the use, installation, and updates of our apps, as well as deliver tools to streamline your Wix site, connect it with 3rd party services, and enhance its functionality with proven methods that increase sales
Our development and design team working under the EIP Concepts CA, Inc. name is highly experienced in creating customized solutions for our client's ecommerce needs. We have developed unique B2B sites, highly targeted hyper-local shops, and everything in between.
We are trying to build a company we'd like to do business with ourselves. We aim to amaze you through our support and outstanding user experiences in addition to the quality of our work.
Highest quality apps & US based customer service set us apart!
Meet our team
Tomer Grassiani
Founder, Tomer's background was in Machine Translation / AI with 10 years at Meaningful Machines, before transitioning to E-commerce and starting PoCo. He's an avid rock climber and a pool shark.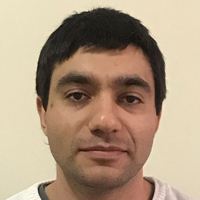 Suren Mikaelyan
Head of Development, Suren studied physics for 6 years but found his passion in web development. PoCo can't "get rid of him" for more than 8 years. He enjoys hiking but sometimes can't find the road back.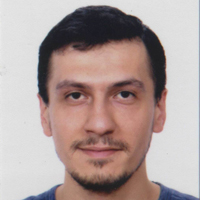 Vahe Babayan
Senior Developer, Vahe thought he would be a microchip engineer, but soon he fell in love with web development. He started to work for PoCo ages ago and thinks it's only the beginning. Vahe's biggest dream is to learn to play a piano but he's just too lazy for that.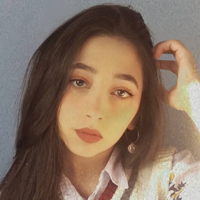 Asya Vardanyan
Junior Developer, Asya recently got her degree in computer science and now building her career at PoCo. She has a lot of fun with drawing and addicted to movies.



.
See what others have to say
about us on the Wix Marketplace.
"

"The product is pretty straight-forward. There are some quirks in the way it interacts with products that have variants that was driving us a bit crazy until we reached out for help. We reached out on a Sunday and weren't expecting to hear anything but got a reply with in the hour! After a bit of back and forth Tomar helped walk us through what we were doing incorrectly and even provided videos he created just to show us how we should set everything up. Al I can say is WOW! I only wish this level of support was available with all of the Wix apps we've used."
— Tkboston
"

"This app is amazing. With social media companies like pintrest & Tiktok growing. This app really helps us. The staff have been super super supportive and I recommend everyone who uses pintrest, twitter or Tiktok to get this app. This will help you look at more data. Also, step by step simple instructions and if you need help or support, just reach out to them. Thank you"
— Yoellevy99
"

"Il y avait des petits soucis qui rendaient la barre inutilisable. L'équipe est très réactive et a su trouver les problèmes et les corriger très rapidement (calcul de taxes notamment). Bravo à eux, car leur appli est maintenant 100% fonctionnelle ! Merci de développer ce genre de petits ajouts qui pourraient être d'origine inclus dans Wix :/"
— Mecastorefrance
"

"Straightforward once you understand how it works, and really helpful & responsive team. Highly recommend -- though you should ask for the instructional video first before trying to figure it out for yourself! Thanks again, Tomer :)"
— Kaidelgadoyulo
"

"Tomer went above and beyond to help me sort out the problem I was having due to user error. Now that I know how to create collections correctly, it is working perfectly."
— Mikaelaacidlake
"

"Tomer was wonderful when helping me connect my wix form to Klaviyo. The process is very simple however, I had missed a step and they were more than happy to guide me through it."
— Nicola518
"

"This is just what we have been looking for and is excellent value! means we can now sell our products as individual items or in a bundle easily which is something we have been wanting to do but have struggled with managing inventory levels."
— Littlegiraffeco
"

"I have been trying to solve an issue for over 12 months. Poco not only solved the problem but offered responsive tech support. Forget all the zapier automations and install this app."
— Artsinthevalley
100% Satisfaction Guaranteed!
We stand by all our apps as well as our customer support, and we're committed to making sure that each of our apps work correctly for every customer. If for any reason you are unhappy with an app, if you misunderstood what it does, or simply have a case of buyer's remorse, contact us and we'll gladly issue a refund.