Founded in the bustling heart of New York City in 2009, Presto-Changeo emerged as a boutique ecommerce agency committed to crafting exceptional, high-performance modules and apps to enhance ecommerce experiences globally. Together with our full-service design and development partner, EIP Concepts CA, Inc., we've cultivated a rich tapestry of expertise in all facets of ecommerce. Now based in California, we pride ourselves on our long-standing history, global reach, and trust that we've fostered with our clients over the years. Entrust us with your ecommerce needs, and we'll transform them into solutions that drive productivity, enrich features, and elevate your online shop to new heights.
What we do
PrestaShop was where our journey began, developing dynamic modules, crafting bespoke websites, and actively supporting the PrestaShop community in its forums. Our founder and lead developer, Tomer (tomerg3), not only moderated these forums but also contributed to the technical review of "PrestaShop 1.3 Beginner's Guide" by Packt Publishing.
After a transformative 12 years committed to PrestaShop, we have pivoted towards SaaS (Software as a Service) with the Wix platform. This transition allows us to simplify app usage, streamline installations, facilitate updates, and provide tools to enhance your Wix site, enabling seamless third-party service integrations and leveraging proven methods to boost sales.
Our expert design and development team, operating under the EIP Concepts CA, Inc. banner, is adept at crafting tailored solutions to cater to your specific ecommerce needs. From creating distinct B2B sites to hyper-local shops with precision targeting, we've done it all.
Our philosophy is simple: to build a company we ourselves would love to collaborate with. We strive not only to meet your expectations but to consistently exceed them, with exceptional customer support, stunning user experiences, and top-tier quality work.
What sets us apart? Our unrivaled, top-quality apps and a US-based customer service team that goes above and beyond to ensure your satisfaction. Trust us with your ecommerce journey, and we'll turn it into an exceptional success story.
Highest quality apps & US based customer service set us apart!
Meet our team
Tomer Grassiani
Founder, Tomer's background was in Machine Translation / AI with 10 years at Meaningful Machines, before transitioning to E-commerce and starting PoCo. He's an avid rock climber and a pool shark.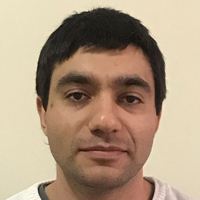 Suren Mikaelyan
Head of Development, Suren studied physics for 6 years but found his passion in web development. PoCo can't "get rid of him" for more than 8 years. He enjoys hiking but sometimes can't find the road back.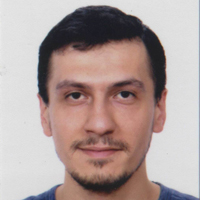 Vahe Babayan
Senior Developer, Vahe thought he would be a microchip engineer, but soon he fell in love with web development. He started to work for PoCo ages ago and thinks it's only the beginning. Vahe's biggest dream is to learn to play a piano but he's just too lazy for that.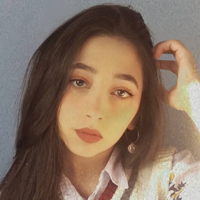 Asya Vardanyan
Junior Developer, Asya recently got her degree in computer science and now building her career at PoCo. She has a lot of fun with drawing and addicted to movies.



.
See what others have to say
about us on the Wix Marketplace.
"

"This is really a great app! Creating your bundle is super easy and fun! I had a few understanding issues at the beginning, but the Bundles support team was super responsive & helpful! Keep in mind that before you start using this app, you need to create the bundle in your products list as a single item. This becomes your parent product later, when you create your bundle in the app! ;)"
— Hananchafai
"

"Really impressed with the integration and with the customer service. It just works. Tomer and the team are excellent. Always willing to help."
— Story1961
"

"Great app and support. We had to disable the script to stop the reviews showing on our website (which is a button and easy). We're happy and everything is working well."
— Tane48
"

"Finally, I can update the information of many products together like prices, ribons, discounts and more .. Saves me hours of work. In the past, I had to upload an Excel file or update one by one and now my life is easier. Thanks to Tomer from customer service who is always attentive and takes care of any need that arises."
— Greengroupil
"

"J'ai perdu beaucoup de temps à installer des applications qui ne fonctionnaient pas bien. C'est tellement plus facile depuis que je suis avec Stamped. J'espère que la version gratuite va continuer a bien fonctionné. Merci ! Isabelle"
— Creationgli
"

"Absolutely love the Stamped app!!!!!! After converting from Shopify to Wix, it was hard finding apps that offered the same functionality as my old store until I decided to give Stamped a shot. After communicating with some of the amazing customer service reps and spending some time learning the app, I am highly pleased!!! I actually like it better than the app I was using on my old store. You guys are the best!!!!!"
— Reveremenscare
"

"I highly recommend the app. Very simple to use and does the job. After a day I see people increasing deals to get free shipping. And thanks to Tomer from customer service who is always there when needed "
— Greengroupil
"

"This is such a great way nudge customers to increase their purchase level to save on shipping. It's a very modest in its function, but really stands out on all pages and updates relatively quickly after adding items to the cart. Definitely a must have for every e-commerce site."
— Bonsiebaby
100% Satisfaction Guaranteed!
We stand by all our apps as well as our customer support, and we're committed to making sure that each of our apps work correctly for every customer. If for any reason you are unhappy with an app, if you misunderstood what it does, or simply have a case of buyer's remorse, contact us and we'll gladly issue a refund.