Klaviyo Email Marketing
Boost sales and increase your conversion rates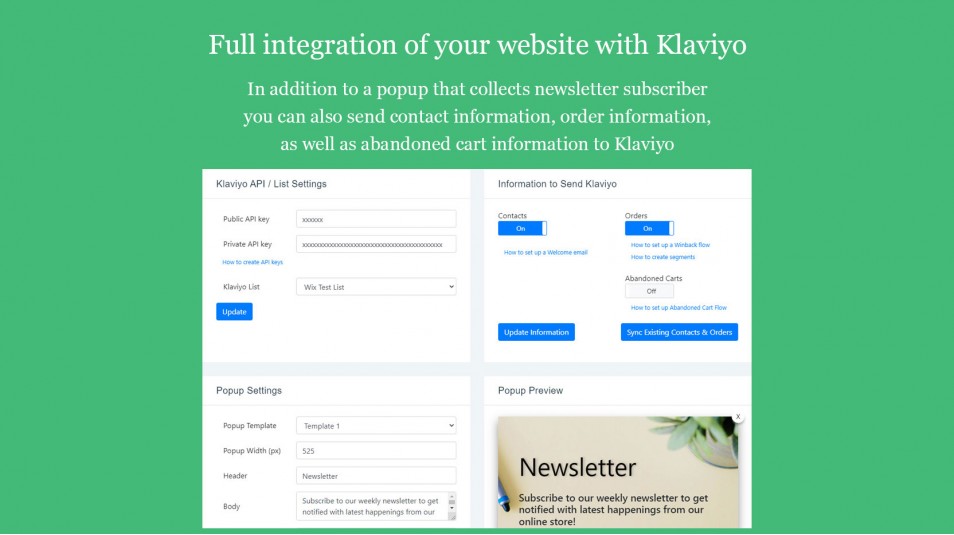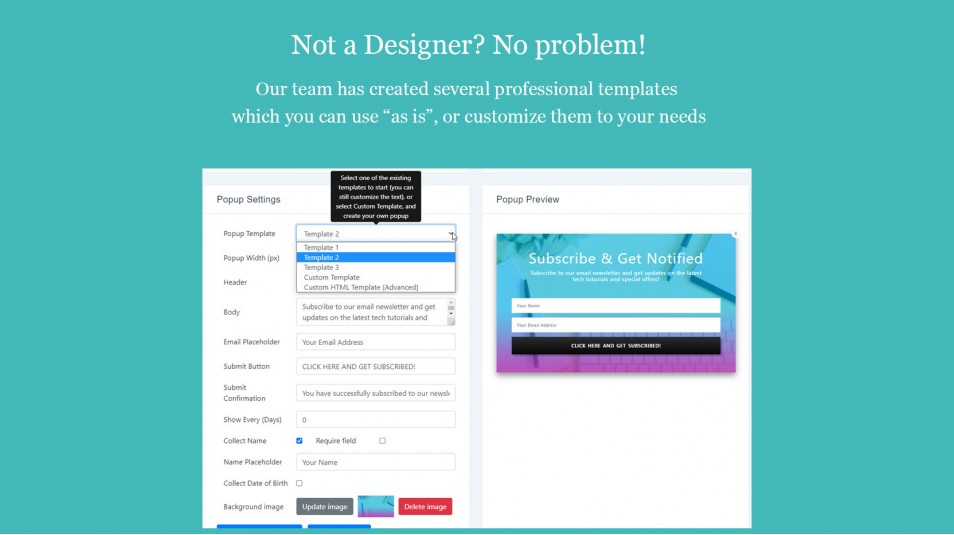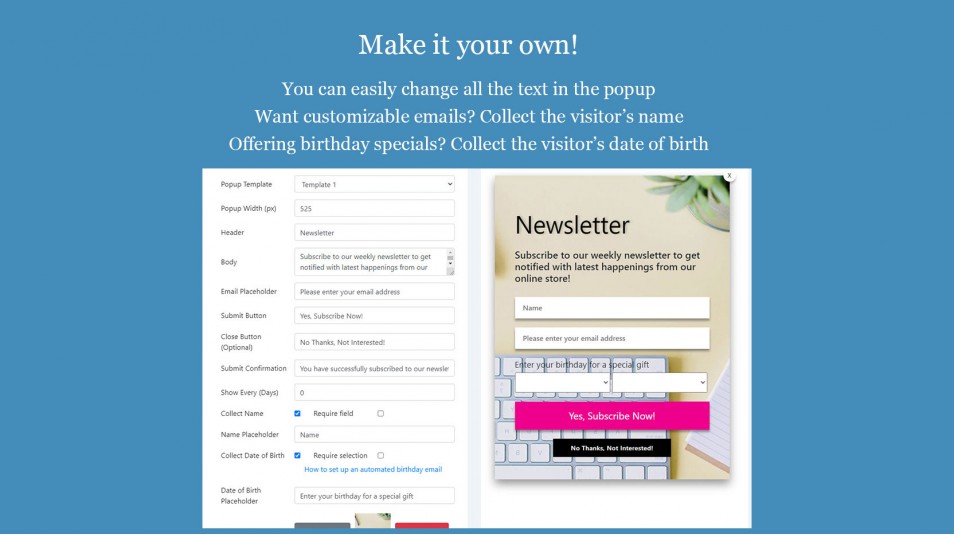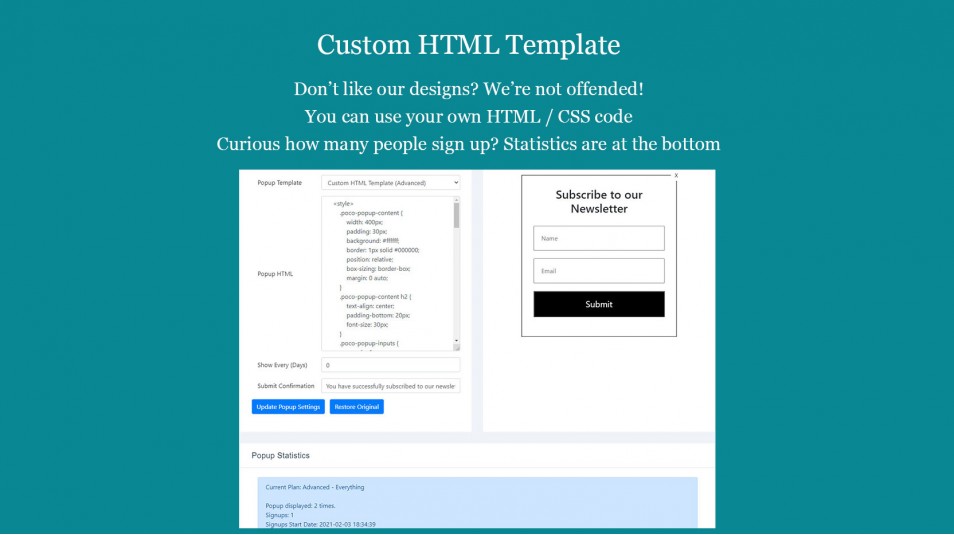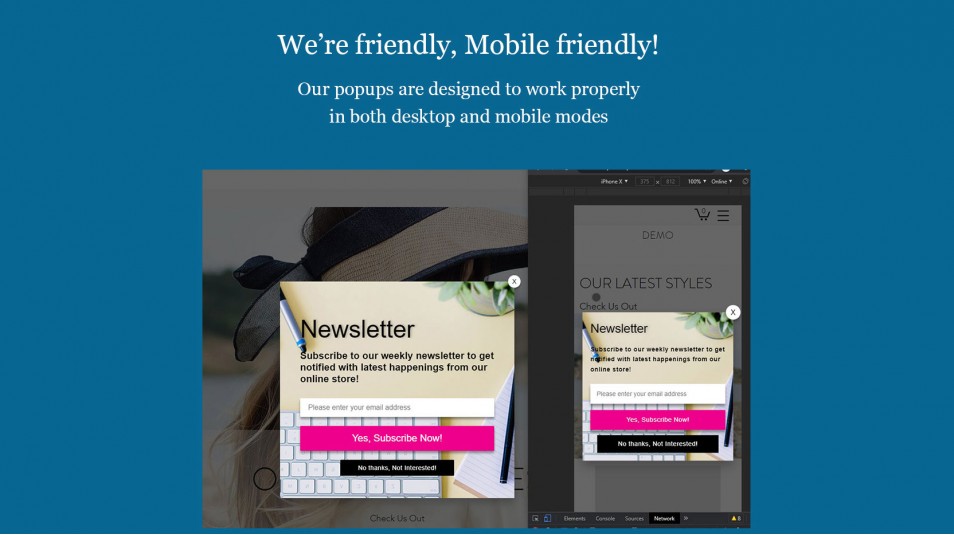 Active On Site tracking helps you know what visitors are doing
Active On Site
Track your visitors' actions as soon as they sign up and target them by events.
Improve Conversions
Email customers who abandon their cart (The average rate is a staggering 70%.)
Automate Your Emails
Schedule Welcome emails for new subscribers, as well as Win-back & Birthday and more.
About the app
Customize the popup window to sign up new subscribers who visit your website, including the ability to collect their name and birthday (for personalized emails, and birthday emails), or use one of Klaviyo's popup designs.

Use any of the embedded Wix forms to collect newsletter subscribers from any page on your website, and sync them with a specific Klaviyo List (Using Labels to List).

Sync all your existing contacts with Klaviyo, including Labels, and any other contact fields (Basic plan).

Sync existing order information, as well as a live product feed with Klaviyo, to allow for advanced email segmenting, and using Klaviyo flows (Advanced plan).

Sync abandoned cart information with Klaviyo, to allow you to automate abandoned email campaigns.
::break::Active on Site tracking allows you to trigger emails to any visitor who signed up to the newsletter, or any logged in customer (when Contacts are synced) based on pages they visited, or actions they took (Like add to cart or complete order)
* App requires a subscription with 3rd party service Klaviyo. Don't have an account yet? Sign up from inside the app.
See what others have to say
about this app on the Wix Marketplace.
"

"We're using the advanced plan, Tomer from Presto-Changeo has been beyond helpful in working with us to make sure we get the data we need from Wix to Klaviyo. Amazing customer service, we're super happy and now ready to take over the world with Klaviyo."
— Mccallumbrooke
"

"We are using the integration for campaigns & flows. All is working well, issues are quickly addressed and fixed. Thanks Tomer for all the help!"
— Joachim167
"

"Before this app I was having trouble placing embedded Klaviyo forms in the footer of my Wix site. Not only did this app have the answer to my issues, but the team a PoCo walked me through installing it and making sure my forms work! Highly recommended."
— Mic1188
"

"Really impressed with the integration and with the customer service. It just works. Tomer and the team are excellent. Always willing to help."
— Story1961
"

"Really impressed with the integration. It just works. Their support is excellent too. Quick to reply and willing to help."
— Jeremy0870
"

"L'applicazione è molto intuitiva e funzionale. Permette di creare dei flussi di email molto utili sia per la realizzazione di un funnel di vendita sia per semplici campagne di email marketing. Nel caso si avessero problemi con l'integrazione l'assistenza è sempre disponibile ad aiutarti e risolvere i tuoi problemi. Consigliata!"
— Riccardomutti
"

"Tomer & team were super responsive & helpful sorting out some bugs for us on the Klaviyo side. An essential tool for any Wix users who need an easy integration into Klaviyo. Highly recommend!"
— Jointhefieldtrip
"

"Tomer was wonderful when helping me connect my wix form to Klaviyo. The process is very simple however, I had missed a step and they were more than happy to guide me through it."
— Nicola518
Watch our instructional videos
before you get started.
How to find your Klaviyo API keys
How to find your Klaviyo API keys
How to create a Klaviyo popup
Frequently asked questions.
Why don't I see the popup?
The app sets a cookie whenever the popup is shown, and as long as the cookie is set, the popup will NOT show. To test the popup, open a new incognito (Private) mode browser and visit your website
Can I used an embedded form?
Yes, you can use any of the Wix embedded Contact forms in the website editor. Our app will automatically send those contacts to Klaviyo
Do I have to use your popup?
No, you can create a popup in Klaviyo (See video below), or in Wix and use a Contact form. As long as the form creates a new Wix Contact, our app will send the information to Klaviyo
Start your free trial today and improve
your business growth!
Free
Free Free / mo
---
Collect 100 newsletter subscribers
Send Klaviyo information on 40 orders
Send Klaviyo information on 40 carts
Use Popup & Embedded form signups
Start free trial
Basic
$3.5 14% Off / mo
---
Collect unlimited contacts
Sync existing contacts
Send Klaviyo information on 40 orders
Send Klaviyo information on 40 carts
Subscribe to "Basic" Plan
Advanced
$6 8% Off / mo
---
Collect unlimited contacts, orders & carts
Sync existing contacts
Sync existing orders and products
Send abandoned cart information
Subscribe to "Advanced" Plan
100% Satisfaction Guaranteed!
We stand by all our apps as well as our customer support, and we're committed to making sure that each of our apps work correctly for every customer. If for any reason you are unhappy with an app, if you misunderstood what it does, or simply have a case of buyer's remorse, contact us and we'll gladly issue a refund.