Wix Available Inventory Display
Displays Current Product Quantity + FOMO Stock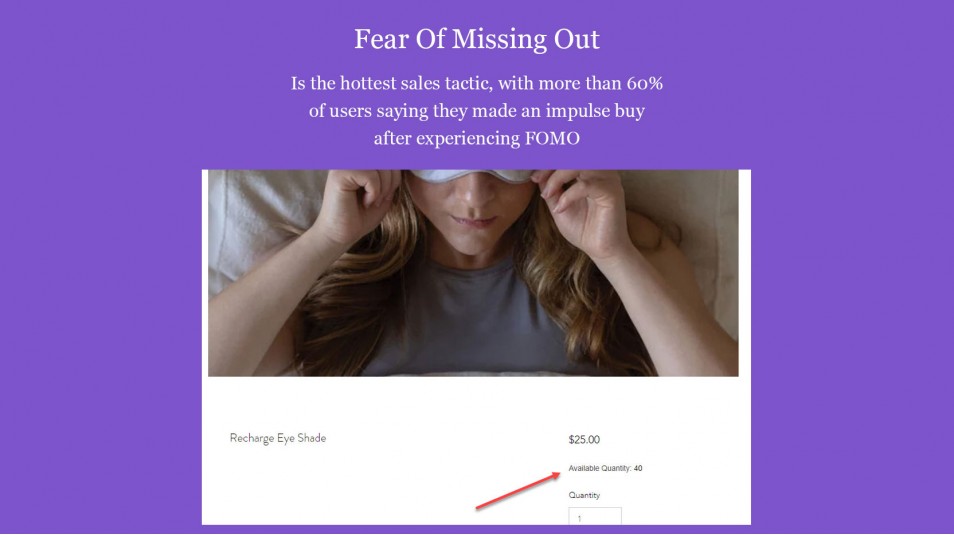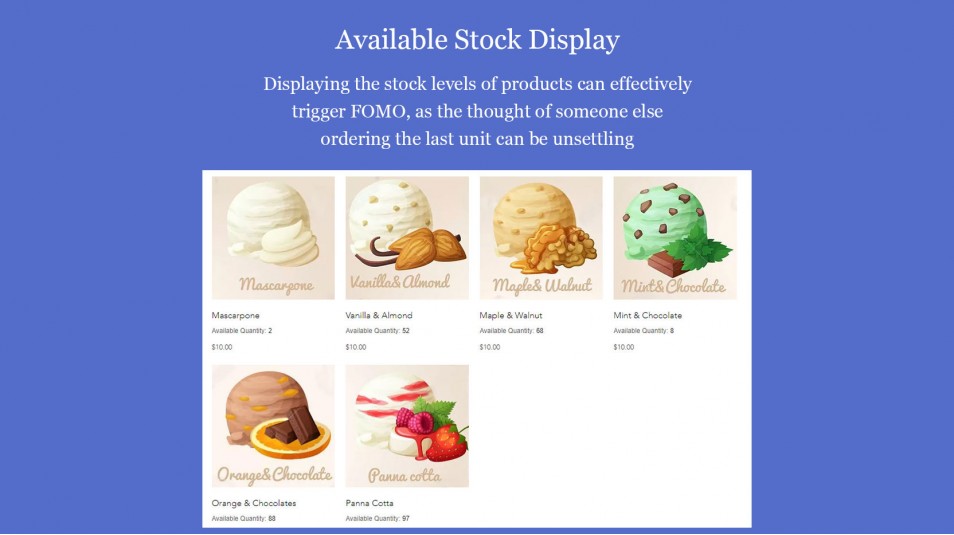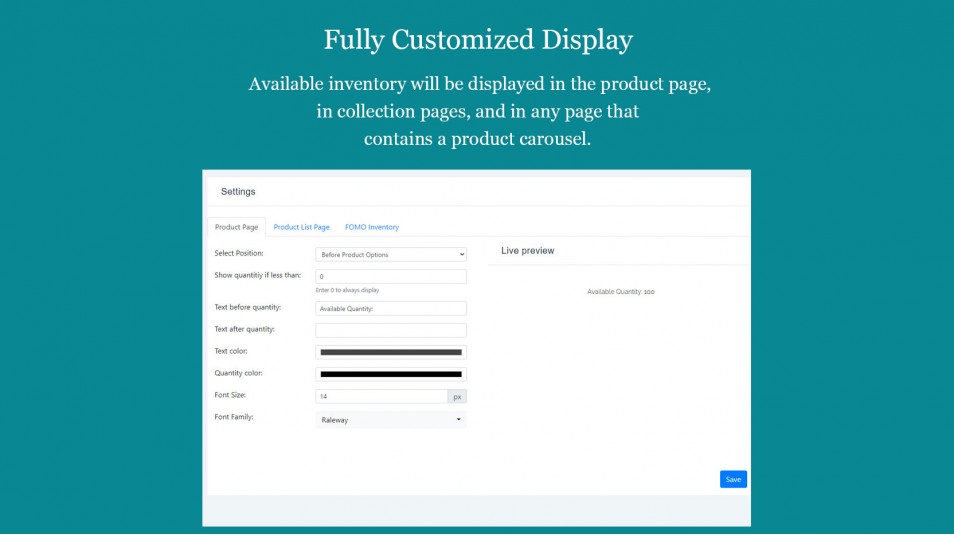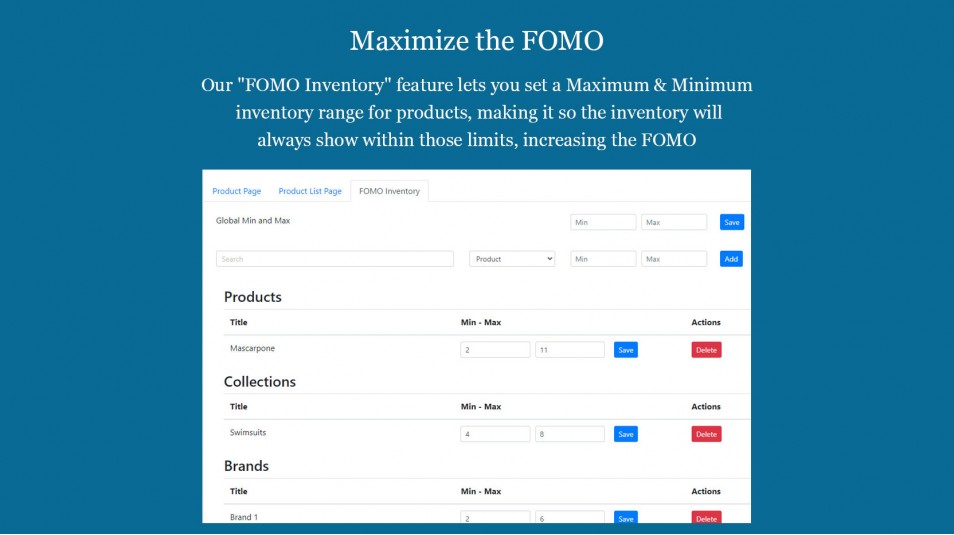 Take advantage of FOMO and increase impulse purchases
Fear Of Missing Out
Harness the power of "FOMO" and increase conversions
Sense Of Urgency
Display lower inventory levels to create a sense of urgency with visitors
Display flexibility
Customizable inventory display showing in product pages, collection pages, and product carousels
About the app
Fear Of Missing Out is the hottest sales tactic, with over 60% of users saying they made an impulse purchase after experiencing FOMO
Displaying the stock levels of products can effectively trigger FOMO. Depleting stocks can also drive sales, as the thought of someone else ordering that one last piece can be unsettling for many
Available Inventory Display lets you show visitors how many items are left in stock for each product.
The inventory display can be completely customized, and will show in the product page, in collection pages, and in any page that contains a product carousel.
::break::Want to increase the FOMO among visitors even more?
Use the "FOMO Inventory" feature which allows you to set a Maximum & Minimum inventory limit for products, making sure the inventory display will always be within those limits, and create a sense of urgency among visitors with always low inventory levels that still change in real time.
See what others have to say
about us on the Wix Marketplace.
"

"I am truly impressed by such developers. I am already using this app since few days and i am truly amazed. Nice feature, nice design, fits perfectly design of my site and the most important is doing what it suppose to do. Very easy to integrate. Basically you wait for 5-10 minutes, then all reading shows up as per your set up. It is already the third app i am using from Presto-Changeo. Great job indeed, and excellent support if need it, whenever need it. Without any doubts 5 stars++++."
— Atelieruldepictura
"

"This is a great App and really easy to use! I would like it even more if there were a few more customisable options. It would be really handy if you could position where it said how many you have in stock. But other than that its a really great app."
— Abuckenham
Start your free trial today and improve
your business growth!
FOMO Inventory
$5.99 8% Off / mo
---
Display a lower inventory level
Create a sense of urgency to purchase
Maximize FOMO among visitors
Drive up sales & increase conversions
Subscribe to "FOMO Inventory" Plan
100% Satisfaction Guaranteed!
We stand by all our apps as well as our customer support, and we're committed to making sure that each of our apps work correctly for every customer. If for any reason you are unhappy with an app, if you misunderstood what it does, or simply have a case of buyer's remorse, contact us and we'll gladly issue a refund.