Navigating Wix Email Strategies: How PoCo's Mailchimp App Outshines Competitors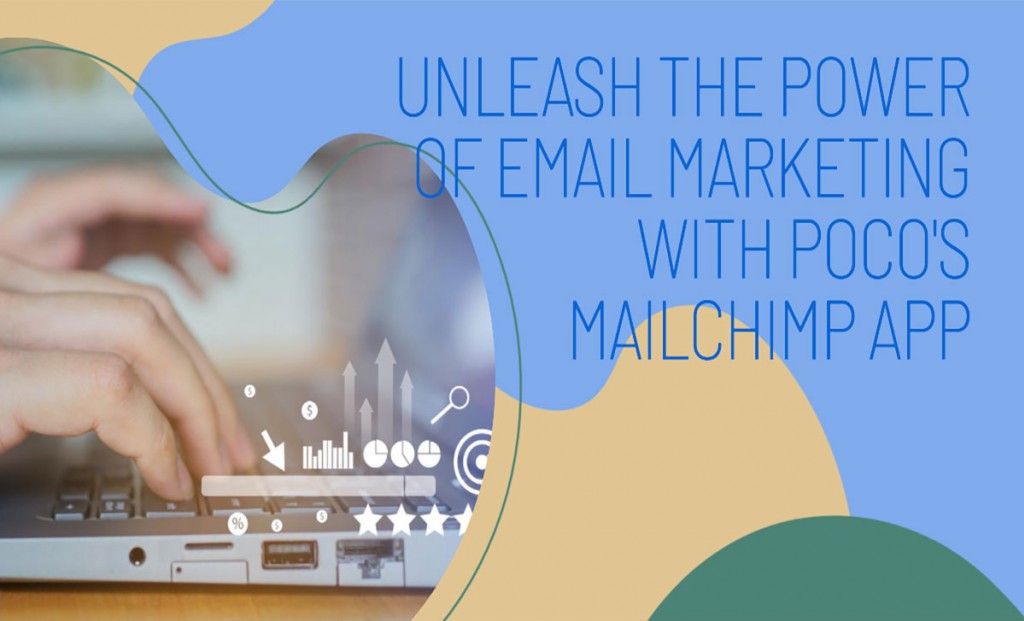 Harmonizing your email marketing strategy with your website's operations, particularly on a platform like Wix, can be a significant booster for your digital presence. Specifically, the "Mailchimp Email Marketing PoCo" app elevates the interoperability of Mailchimp and Wix, providing a suite of tools and features that embed effortlessly into your marketing flow.
Easy Integration Between Wix and Mailchimp
Beginning with the uncomplicated integration process, the PoCo app ensures that connecting your Wix site to Mailchimp is smooth and straightforward. The enhanced user experience means that your marketing campaigns through Mailchimp can be initiated with minimal setup, all while fully utilizing the rich features of your Wix website.
Comprehensive E-commerce Solutions with the Mailchimp PoCo App
For Wix users, engaging in e-commerce activities becomes substantially more potent with the PoCo app. It permits a wealth of e-commerce data—from stores, events, subscriptions, and more—to be sent directly to Mailchimp. This enables your marketing endeavors to be not only more personalized but also finely targeted toward your desired audience, optimizing engagement and conversion.
Leveraging Data with Mailchimp on Wix
Navigating through customer retention strategies becomes notably more streamlined when using the PoCo app. It can send pivotal data, such as abandoned cart information and product specifics, to Mailchimp, allowing your email campaigns to be tailor-fitted and data-driven, maximizing the impact on your Wix website visitors.
Utilization of Embedded Forms on Wix
Embedded forms on Wix become significantly more powerful with the integration provided by the PoCo app, connecting your data collection points directly to Mailchimp. This automatic data funnel ensures your marketing efforts on Mailchimp can be both focused and strategic, without additional manual data management.
Sophisticated Customer Segmentation with PoCo App
Automatically converting Wix labels into Mailchimp tags, the PoCo app facilitates a nuanced approach to customer segmentation. Your campaigns through Mailchimp can be more sharply targeted, delivering relevant content to segmented audiences from your Wix website.
Enhanced Contact Management through PoCo
By sending comprehensive contact data, including all custom and extended fields from Wix, to Mailchimp, the PoCo app allows you to craft a marketing strategy that is truly informed by customer data. The synergy between Wix and Mailchimp through the PoCo app enables an enriched, customer-centric approach to your email marketing campaigns.
Seamless Continuation with PoCo's Forward Thinking
The PoCo app not only brings your existing contacts and orders to Mailchimp but also ensures that your ongoing use of the app is as seamless and disruption-free as possible, safeguarding your marketing strategy against potential data loss or disruption.
In essence, the Mailchimp Email Marketing PoCo app is expertly crafted to offer a Wix Mailchimp experience that is both powerful and incredibly intuitive. Every feature, from its easy integration to its advanced data utilization, is designed to ensure your email marketing is as compelling and effective as it can possibly be, paving the way for enhanced customer engagement and elevated conversion rates.
Mailchimp Email Marketing
Boost sales and increase your conversion rates
Start free trial