The Benefits of AI for Blog Writing with PoCo's ChatGPT Content Generator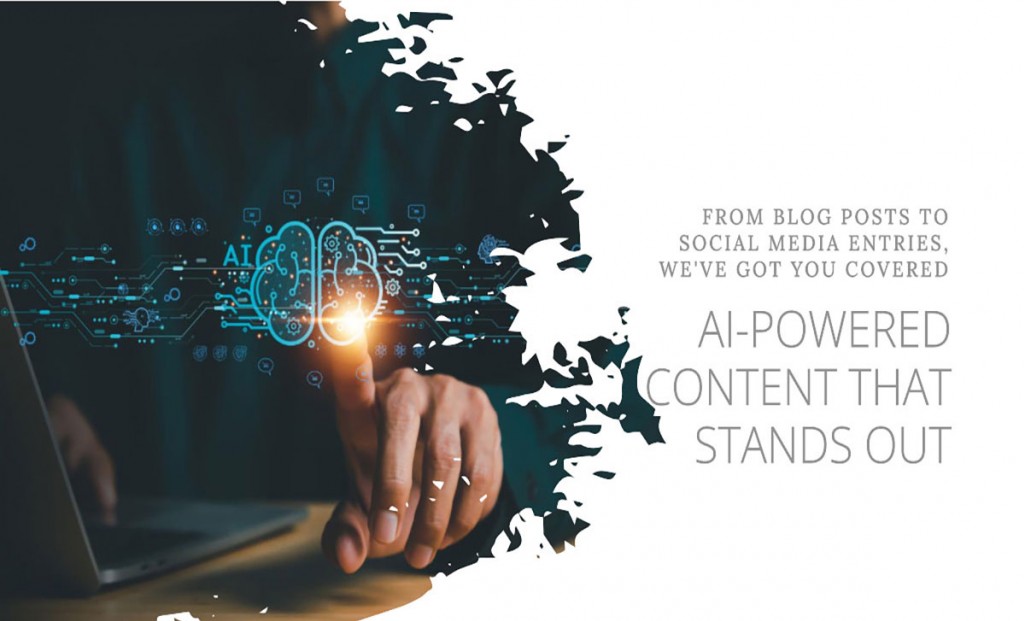 In the digital age, artificial intelligence (AI) is the transformative technology reshaping myriad industries, and the realm of content creation is no exception. The advent of AI has initiated a revolution in content generation, particularly in blog writing, bringing efficiency, quality, and versatility to the table. One tool spearheading this shift is PoCo's ChatGPT Content Generator, a groundbreaking AI-powered writing app integrated with Wix.
It offers an impressive array of benefits and opportunities, marking a new era in content creation. Here's why you should harness its power for your blogging needs.
Effortless Content Generation
The first and perhaps most evident advantage of AI in blog writing is effortless content generation. Unlike traditional content creation, which requires considerable time and effort, AI-powered writing tools like ChatGPT simplify this process significantly. With the ability to generate high-quality content within minutes, you can spend less time brainstorming and drafting, and more time focusing on other vital aspects of your business. This improvement in efficiency doesn't just save time – it maximizes productivity, allowing you to get more done, faster.
High-Quality SEO Content
But the ChatGPT Content Generator isn't just about speed. It also emphasizes the quality of the content it creates. The AI has been designed to produce SEO-optimized content, a critical component in enhancing your blog's visibility on search engines. As more people find your content in search results, the traffic to your site increases. This not only elevates your brand's online presence but can also lead to an influx of potential customers, ultimately driving growth and success for your business.
Consistency and Volume
Consistency in content production is another challenge that bloggers frequently face. Keeping up a regular posting schedule can be difficult, especially when juggling other business responsibilities. However, a consistent blog is not just engaging to your audience, but also favored by search engine algorithms. AI can help to overcome this obstacle, enabling you to generate a steady stream of content. With AI, you can easily maintain a consistent posting schedule, keeping your audience engaged, and improving your website's search engine ranking.
Customization and Personalization
Customization is yet another benefit brought by the ChatGPT Content Generator. It provides a range of writing styles, from professional to conversational, and everything in between. This flexibility makes it easier for you to create content that aligns with your brand's voice and appeals to your audience's preferences. You can also provide specific instructions to ensure the output reflects the tone and style you want. This level of personalization can help foster a strong connection with your audience, building trust and loyalty towards your brand.
Cost-Effective Content Creation
From a financial standpoint, AI-powered content creation also offers clear advantages. Hiring and managing a team of writers can be expensive and time-consuming. On the other hand, AI writing tools like the ChatGPT Content Generator provide a cost-effective alternative. By generating quality content on demand, these tools eliminate the high costs associated with traditional content creation, while still delivering the results you need.
Conclusion
Embracing the future of blog writing means harnessing the power of AI, and PoCo's ChatGPT Content Generator for Wix offers an exceptional platform to do just that. It combines state-of-the-art AI technology with user-friendly features to provide a seamless, efficient, and cost-effective content creation experience.
Whether you're a seasoned blogger or just embarking on your blogging journey, PoCo's ChatGPT Content Generator empowers you to create high-quality, SEO-optimized content effortlessly. Explore the world of AI and revolutionize your blogging experience, making it more efficient, engaging, and personalized than ever before. Embrace the future of content creation and witness the transformative potential of AI in taking your blog to new heights.
AI Content Generator (ChatGPT)
Empowering Content Creation with Advanced AI Technology
Start free trial